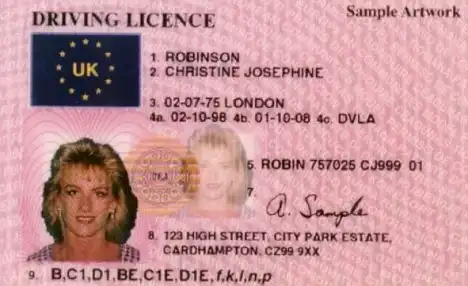 More On This Car
Take one for a spin or order a brochure
Two million motorists could be fined up to one-thousand pounds for failing to renew their photocard licence, the Daily Mail has reported. The problem - according to insurance specialists at Liverpool Victoria - is that one in seven motorists are unaware that their photocard licence expires after ten years (normally). This ensures that drivers benefit from the latest security enhancements and keep their photos up to date. As such, in the last three years hundreds of thousands of people have been caught by police with an expired licence. This led to average fines of fifty-six pounds which totalled forty-one million. There are, however, reasons why some motorists fail to renew on time. The first is that the previous-style paper licence tended to be valid until its owner reached seventy – and some motorists assume that this applies to the photocard licence. Furthermore, others find it difficult to check the validity of their photocard licence as the lettering on its front is extremely small. The key is to look for Section "4b" that shows when the licence expires, e.g. 01 – 01 – 2013. In contrast, "4a" highlights when it became valid, e.g. 01 – 01 – 2003.
How To Renew A Photocard Driving Licence
Your photocard driving licence can be renewed online at www.gov.uk – but only if certain conditions are met. The first is that you must have a UK passport that was issued within the last five years. This is the source of your photograph and signature. You must also be a resident of Great Britain and not disqualified from driving. You also require your current driving licence, national insurance number, recent addresses, and a means of paying twenty pounds. This can be via: Mastercard, Visa, Electron, or Maestro (credit or debit). Your new licence should then arrive within two weeks. An alternative is to renew via the Post Office for twenty-four pounds fifty. Simply take along the Renewal Reminder Form D798 that should have arrived in the post, your current licence (with counterpart), and the payment. The Post Office worker will take your photograph, requests a digital signature, and submit the application to the Driver Vehicle Licensing Agency (DVLA). Expect to receive your licence within three weeks. Finally, the photocard can be renewed by post within the same time frame. Simply send your Renewal Reminder Form D798, passport-style photograph, old licence, and twenty pounds to DVLA, Swansea, SA99 1DH.
For further information on how to update your licence visit here
More On This Car
Take one for a spin or order a brochure