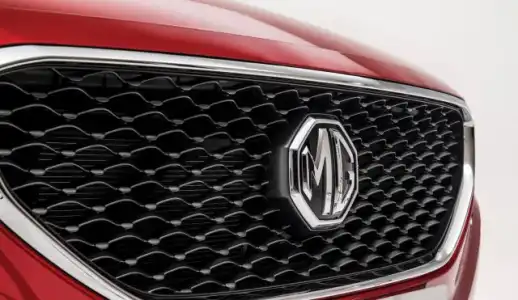 More On This Car
Take one for a spin or order a brochure
What is it?
The MG ZS is a new, compact, sports-utility vehicle that has been "developed by UK engineers, on UK roads for UK drivers", the manufacturer explained. It is a fashionable, low cost, lifestyle statement that also earns plaudits for its historic badge and – thanks to it's 7 year/80,000 mile warranty – provides peace of mind.
Carl Gotham, Design Director for MG Motor UK, said: "The MG vision is about manifesting emotional dynamism. It brings together personality, practicality and technology in one compelling expression of future mobility based on established brand heritage."
Size and cargo capacity
The MG ZS is 4,314mm long by 1,809nm wide which is similar to a small, family class, hatchback. It is taller, though – and has boxier, tougher, off-road styling that is sure to be noticed by family, friends and neighbours. Furthermore, there is room for 5 people and the boot capacity is 448-litres. The latter is generous.
Engine, performance, fuel consumption and emissions
New MG ZS engines offer you respectable performance, low running costs plus minimal emissions to ease your environmental conscience.
Options include the 1.5-litre, 106PS, petrol that is teamed to 5-speed manual transmission. Expect 0-60mph in 10.4 seconds, 49.6mpg (average) and carbon emissions of 129g/km. The 1.0-litre, 111PS, turbocharged petrol engine is the alternative and works alongside 6-speed automatic transmission. It propels you to 60mph in 12.1 seconds, averages 44.9mpg, and emits carbon at the rate of 144g/km.
Trims and equipment
MG ZS Explore is the entry-level trim and it is beautifully equipped for the money. It has cruise control and air-conditioning, for starters. The Bluetooth, remote central locking, powered mirrors, automatic headlamps, hill-launch assist, tyre pressure monitor and the front/side/curtain airbags further sweeten the pot.
The Excite trim – in addition - enables you to tweak the feel of the steering to suit the conditions. Urban mode is light which makes it easier to park in tight spots by your favoured coffee shop, for example. Normal is for everyday driving and dynamic provides greater feedback if you like a little fun on twisty roads.
The Excite also adds: heated door mirrors, front fog lamps and further adjustment for the driver's seat. And there is more. The Exclusive is the top of the range version. Extras include the leather look seating that lifts the cabin and creates a more prestigious ambiance. The rear view camera makes parking easy, too.
Prices
New MG ZS on the road prices are:
Explore 1.5 Manual - £12,495
Excite 1.5 Manual - £13,995
Exclusive 1.5 Manual - £15,495
Excite 1.0-litre Automatic - £15,995
Exclusive 1.0-litre Automatic - £17,495
More On This Car
Take one for a spin or order a brochure