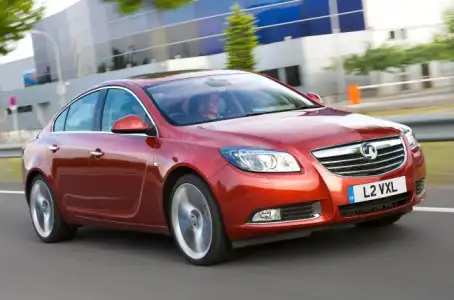 More On This Car
Take one for a spin or order a brochure
Request a Vauxhall brochure
Request a Vauxhall test drive
Vauxhall are now offering owners of older models the option of an Extended Warranty. The new Extended Warranty provides comprehensive cover for a range of major mechanical and electrical components, for vehicles that are under seven years old with less than 70,000 miles on the clock when the warranty is purchased.
The new warranty can be purchased in twelve, twenty-four or thirty-six month terms and ceases at 100,000 miles which is in line with the Lifetime Warranty on new Vauxhall vehicles. There no hidden extras lurking when the warranty is purchased and owners can rest assured that only genuine manufacturer approved Vauxhall replacement parts will be used for any warranty repairs and full labour costs are included.
Owners will also be provided with a courtesy car for up to seven days while their vehicle is being repaired under the warranty and will receive up to sixty days of cover per year within the European Union and European Free Trade Association countries.
The Vauxhall Extended Warranty is priced from £259 including VAT for the twelve month period, £399 including VAT for the twenty-four months and £529 including VAT for the thirty-six months. The warranty can also be transferred to a new owner for only £25 if the vehicle is sold in a private sale.
Vauxhall recently launched their easy online booking service which allows Vauxhall owner's access to both Vauxhalls 'Fixed Price Repairs' and 'Fixed Price Servicing.' Car servicing and repairs can be booked online at the 'Book a Service' section of www.vauxhall.co.uk. The service is designed to be as straightforward as possible, owners simply enter the car's details, select the type of work they want, select a MasterFit retailer and then find the time that best suits them. Owners can enter their registration number and mileage, or select their car from a drop down menu, before finding out the exact price of service or repair work. The exclusive prices are guaranteed, and cover scheduled services, repairs and MOTs, and owners can select a Vauxhall MasterFit dealer at a time that's the most convenient for them. Vauxhall MasterFit offers industry-leading service standards including a Price Match Promise, ensuring outlets will not be beaten by local competitors on like-for-like work. Vauxhall MasterFit technicians are trained to the highest standards with more than 46% having achieved Vauxhall's Gold standard.
There are no hidden charges, and no surprises, so owners know what they will pay before they hand their car over. All work is carried out by Vauxhall-trained technicians using only genuine parts.
More On This Car
Take one for a spin or order a brochure
Request a Vauxhall brochure
Request a Vauxhall test drive