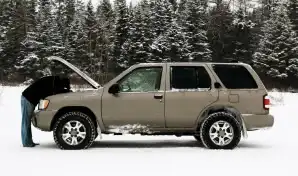 More On This Car
Take one for a spin or order a brochure
The Warranty Wise wear and tear policy is reassuringly comprehensive. The key to successful 'wear and tear' claims is that the mechanical components must have failed 'prematurely' or 'unexpectedly'. Let's paraphrase an easy to follow example, as explained by former Top Gear presenter Quentin Wilson who designed the policy.
The transmission in a BMW starts to grumble. The car is relatively new, regularly serviced, and has only covered 60,000 miles. As such the gearbox should be working perfectly. The failure is 'premature' so Warranty Wise settle the bill. By contrast, if the BMW had been worn because of excessive age or mileage the claim would have been rejected. They are settled on a basis of what is 'reasonable' - considering vehicle age, mileage, and history.
Warranty Wise offer a choice of polices. Bronze, for example, covers basics such as the engine, camshaft timing belts, transmission, clutch, drive train, and differential. Silver includes the suspension, braking elements, and electrical items such as the voltage regulator. Gold protects the cruise control system and engine temperature sensor, and Platinum includes the air bags and catalytic converter. This list is not exhaustive.
Warranty Wise customers can pay for one, two, or three years cover. Alternatively, sign-up for single month insurance – one month at a time. Most vehicles can be protected, but exceptions include Japanese imports. However, vehicles must have been serviced within twelve months and have covered 100,000 miles or less. Furthermore policies can be transferred between owners, there are no excesses, and 80% of claims are settled in full.
More On This Car
Take one for a spin or order a brochure