Pros:
Outstanding build quality

Clear-cut handling

Has a true air of sportiness
Cons:
Contentious looks

Restricted rear headroom

Unforgiving ride in M Sport guise
More On This Car
Take one for a spin or order a brochure
Request a BMW 4 Series brochure
Request a BMW 4 Series test drive
Introduction
With the latest weight-saving chassis tech, mild hybrid technology and the availability of a specialised M Sport Pro Package, the all-new BMW 4 Series Coupé will, doubtless, raise the standard in the premium midsize automotive segment.
The model is longer and wider than its predecessor, yet just 6mm has been added to its height. It has bigger track widths, slender pillars, short overhangs, lengthy doors with frameless windows, and a fluid roofline.
However, the defining feature of the car is the king-size kidney grille. We like the look - but some people won't. No surprise there, though. BMW is always designing cars that divide opinion.
Anyway, enough about the 4's looks - what's the brand new Bimmer like to drive? Keep reading to find out.
On The Road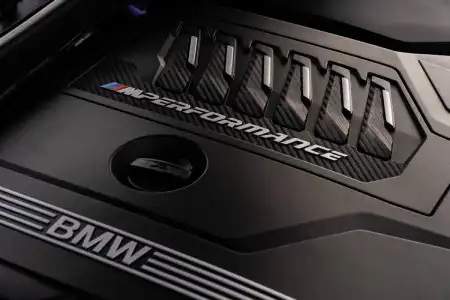 Performance
The flagship BMW M440i xDrive Coupé is a rapid machine, with the bonus of all-wheel drive. The car bursts along the straights and attacks corners fearlessly but frantically - if you want it to.
The BMW produces 374ps, so standstill to 62mph arrives in a mere 4.5 seconds and its all-out speed is 155mph. Put it like this; overtaking is never a problem in a motor with this much thump. But does it make you drive like an utter "bleep"? Erm, yes, to be frank.
The slightly slower but sassy 420d M Sport is perhaps a better bet if you're worried about losing your licence - and your pride. With a zero to 62mph time of 7.1 seconds and a max speed of 149mph, the 190ps motor has sufficient pulling power to keep you absorbed. But it's conformist enough to mean you're less likely to end up with a driving ban.
There are several versions of the 4 Series Coupé, but the above two models are the ones we tried. Both are fitted with BMW's excellent eight-speed auto Steptronic transmission as standard. Quick off the mark changes mean the Coupé, no matter which engine you go for, always drives in the highest attainable gear, even when travelling at a snail's pace.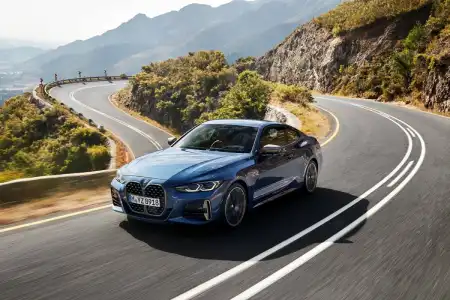 Ride Handling
The 4 Series Coupé's handling is outstanding, and the steering accuracy is remarkable. Only the tiniest of inputs generates a detectible difference to your direction. Yep, that's how sensitive it is.
Mostly, it's an athletic motoring experience, but the "M" suspension doesn't do a great job of masking scarred road surfaces at all. However, it makes tackling snaky roads exhilarating, with the suspension practically eradicating body roll. This gives you the confidence to navigate corners accurately without scrubbing off too much momentum.
Add intelligent four-wheel drive to the recipe, and you have a BMW that doesn't have any plans to abandon the asphalt any time soon. It sharpens the vehicle's driving properties, sending power to the wheels as needed.
Where all-wheel drive is not required, all the clout is pointed to the rear wheels - guaranteeing the first-class motoring experience for which BMW is well-known.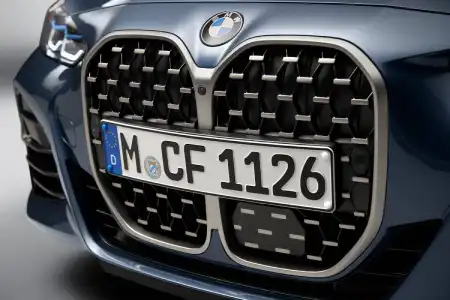 Styling
Bimmers should be refined - it's in the German firm's gene pool. After all, what good is a BMW with an overwhelming lack of sophistication? Okay, BMWs are hardly intended to be Bentleys, but a legendary Teutonic brand is required to have a certain flair that you don't necessarily find anywhere else. The 4 Series Coupé doesn't dissatisfy here.
The leather seats are supportive; in fact, the newly developed front sport seats feature contoured side bolsters to give maximum support during harsh cornering. All 4 Series Coupé models also incorporate front-seat heating. Furthermore, electrically adjustable seats with memory function are on hand if you want to upgrade to BMW's Comfort Plus package.
M Sport models come with an M leather steering wheel with multi-function buttons, M-specific upholstery, an instrument cluster display, and door sill plates showing off the M logo.
Elsewhere, the usual BMW levels of build quality and insulation are present. You certainly won't feel short-changed here.
In The Car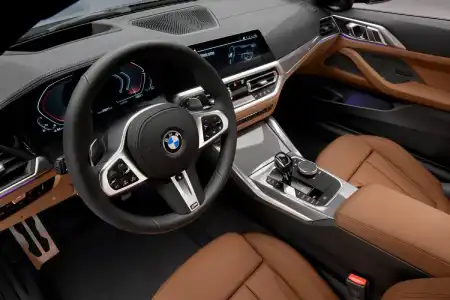 Behind the Wheel
Well, anyone au fait with a BMW will feel at ease here. High-quality materials, neatly designed surfaces and the driver-directed arrangement of the cockpit define the performance mood of the cabin.
The configuration of the instrument panel is based around parallel lines, with its breadth further accentuated by electroplated strips and contours stretching out into the door areas. Even the sides of the elevated centre console have knee pads to support an enthusiastic driving style.
The start/stop switch for the car's engine is now located in a control panel within the centre console. Here, there's also a freshly designed selector lever and BMW's excellent iDrive Controller. Joining this little party of gadgets is the electro-mechanical parking brake and buttons for the "Driving Experience Control" switch.
Overall, the new Bimmer's cockpit is equipped with top levels of quality and controls that are in all the zones you'd like them to be. It's a typically admirable effort from BMW, with no horrid surprises.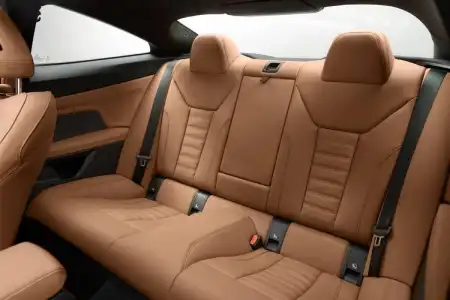 Space & Practicality
With a nosediving roofline at the back, the new 4 Series Coupé's rear headroom isn't the best. We sat in the stern and had to duck down to get in.
Happily, once inside, the two-door, four-seater car's knee room is more munificent. The back of your bonce will still graze the headliner, though. But there won't be any worries for smaller passengers, and tots will have lots of space. Well, two of them in their respective ISOFIX anchored child-seats will. Up front, there's a lot of room for the driver and passenger.
As for the new BMW's boot, this has been increased to 440-litres - and it's handily deep for loading lengthy items. What's more, the 40:20:40 split backrest can be folded to enhance cargo-carrying room. There's also a handy array of larger storage areas throughout the cabin.
Ownership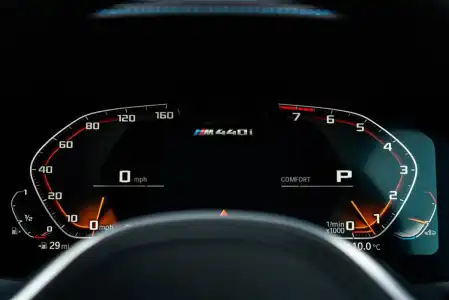 Running Costs
Mild hybrid tech has been integrated with all diesel units and with the straight-six petrol engine of the top of the range M440i xDrive Coupé. Adding a second battery and a 48V starter-generator significantly boosts the capacity for using "Brake Energy Regeneration" and the electrical energy it produces.
The recaptured power gathered by the battery can be distributed to the electrical system or used for producing supplementary drive power when fed back to the car's starter-generator. When the BMW is accelerating, the generator is also able to deliver an electric boost effect that immediately makes an additional 11ps obtainable.
The 374ps M440i's claimed fuel economy is between 39.8-41.5 mpg, so that's reasonably good. Its power unit makes CO2 emissions of just 163-155 g/km. But the other model we spent time in - the diesel-powered 190ps 420d M Sport - is, unsurprisingly, the most economical car, offering 67.3-72.4 mpg. It also produces just 112-103 g/km of CO2.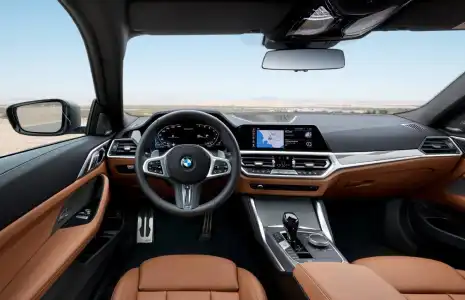 Quality & Reliability
BMW has a varied record when it comes to reliability. Some of its older products have been the subject of gripes from owners. That said, the German automaker still has a praiseworthy reputation generally, and the firm's dealerships often receive respectable feedback.
Furthermore, the 4 Series Coupé is protected by a three-year/unlimited mileage warranty. This retailer pledge means peace of mind for the first few years of your ownership. It even incorporates "BMW Emergency Service" for any unexpected events.
There's no questioning the quality of the Bavarian company's cars, and this all-new version of the 4 Series Coupé is no different. Everything you handle feels well-constructed, and the finish of the whole model is of a high standard.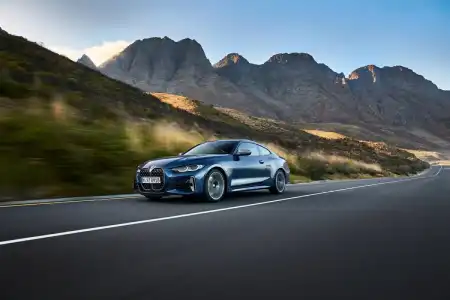 Safety & Security
The weight-reducing design of the 4 Series Coupé's chassis and body features a combination of alloys and steels to lessen the vehicle's heft. It also gives greater body rigidity and crash protection.
A far-reaching passive safety concept increases occupant protection, too. Alongside the stiff passenger cell and tough supporting structures, BMW includes safety electronics that deploy the restraint systems in the correct sequence, at the optimal moment and with the necessary effect for the severity of any impact. The new Coupé is also kitted out as standard with an active bonnet system to boost pedestrian protection.
What's more, the driver assistance systems in the new 4 Series Coupé have been upgraded over the withdrawing model. They process data and camera images gathered by the car's sensors to observe hazards and then reduce the risk of a collision with corrective steering or braking inputs. For example, "Front Collision Warning" is now standard on the Coupé. It encompasses collision and person alert along with a city braking function that can sense pedestrians, cyclists, and other vehicles. A "Lane Departure Warning" system with lane return by steering assistance is part of the new car's standard equipment list, too.
Additionally, cruise control with braking function comes as standard, while Active Cruise Control with Stop and Go function is obtainable within BMW's Driving Assistant Professional bundle. All models get ISOFIX child-seat mountings, as well.
Euro NCAP hasn't crash-tested the new 4 Series Coupé yet, but the 3 Series to which it's related notched up the maximum five-star score. So, you can expect this car to echo that result.
On the security side of things, BMW works to design and improve the best car security systems. The automaker also collaborates with the authorities in reacting to the latest threats and predicting new ones. So, rest assured, you're in good hands if you buy the 2020 4 Series Coupé, which, by the way, is in dealerships from now (October '20).
More On This Car
Take one for a spin or order a brochure
Request a BMW 4 Series brochure
Request a BMW 4 Series test drive