From £16,195
Pros:
Lots of space in the cabin

Really good visibility

More technology than outgoing model
Cons:
Its exterior styling is like marmite

Fiat reliability needs some improvements
More On This Car
Take one for a spin or order a brochure
Request a Fiat 500L brochure
Request a Fiat 500L test drive
Introduction
When you think Fiat, undeniably you think 500, the cute little car that first hit Italian roads back in 1957 and celebrated its 60th birthday this year. The modern version was launched in 2007 and since then has been sold in over 100 countries around the world with a staggering 80% of them sold outside Italy.
With it becoming so popular Fiat decided to capitalise on its success launching the much larger 500L in 2012 and five years later have launched a new generation. We went on the UK launch to find out what changes Fiat have made.
On The Road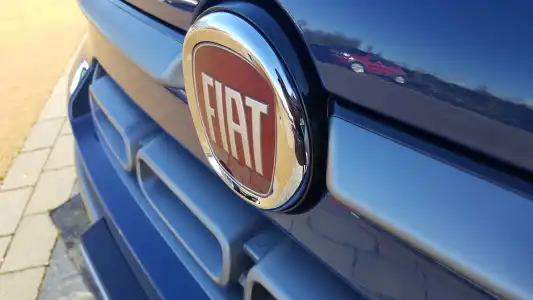 Performance
Fiat have two diesel and two petrol engines to choose from, there is a 1.4 litre petrol with 95hp that has top speed of 111mph and gets from 0 - 62 mph in 12.8 seconds. It emits 143g/km of CO2 and combined fuel consumption figures are 46.3mpg.
The second petrol is the 1.4 litre T-Jet which produces 120hp with 215 Nm of torque and has a top speed of 117mph, both engines coming with a slick, six-speed manual transmission.
The diesel range consists of a 1.3 litre 95hp MultiJet, which although doesn't have lightning quick performance figures it does have 200 Nm of torque, emits just 107g/km of CO2 and if driven well could achieve mpg figures in the sixties. This engine is available either with a five-speed manual gearbox or a five-speed semi-automatic.
The other diesel is a 1.6 litre delivering 120hp with a healthy 320 Nm of torque, is paired with a six-speed manual gearbox and also has good fuel economy figures too.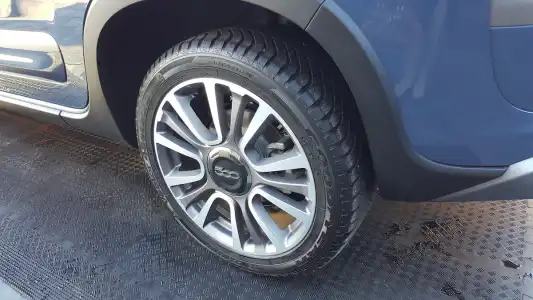 Ride Handling
If you're looking for a fun drive, this isn't it, we're not saying that it's bad at all, but with it more likely to appeal to families it will do city driving or motorway cruising well. Let's face it you're not really going to be slinging it around tight twisty B roads like you would a hatchback.
Steering is really light yet it still has good levels of feedback and the ride is surprisingly comfortable too.
There's also a city steering button to make light work of manoeuvring the 500L and if you go for the Cross version there is a dial selector with three modes: Normal, Traction+ and Gravity Control. If you've never driven the Fiat Panda Cross or the 500X Cross then you will be surpised how capable they are on challenging terrain. Who needs a proper off-roader like a Land Rover, when you can tackle hills one minute in the 500L and head to do the weekly shop in another.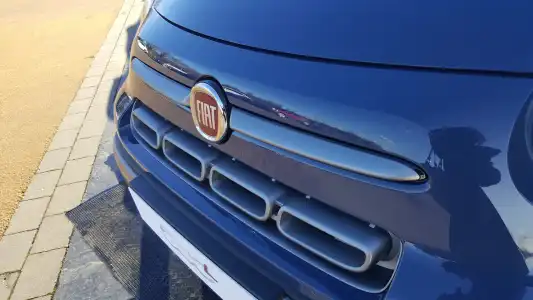 Styling
The Urban Fiat 500L looks like the 500, but on steroids and there are more design cues taken from the baby of the family that feature on it, including the same studded lower grille on the front, the chrome bar, the famous moustache and the new LED daytime running lights which are shaped like the zeros in the 500 badge.
A rugged looking Cross version is now available and there are new side mouldings which are body coloured, chrome inserts and coloured mirrors, and seeing as Fiat have added some funky colour schemes, a new matt black bi-coloured roof is also an option. If personalisation is your thing then this has it in spades and quirky paint colours to match including Donatello Bronze and Beatbox Green.
In The Car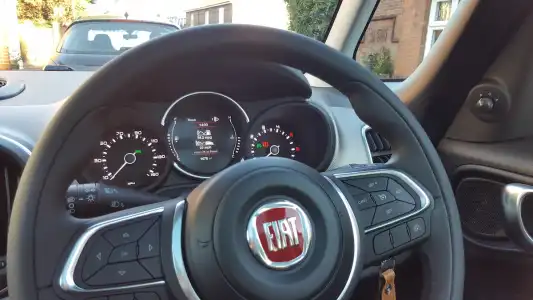 Behind the Wheel
What we do like on the 500L is the high driving position and excellent all round visibility, and while the front seats might not be overly large (they're quite a snug fit) they do come with electronic lumbar support in the Lounge trim.
Additions to the 500L include a different handbrake, gone is the bulbous looking one to be replaced by what you get in most cars nowadays and a 7-inch matt finish touchscreen, which although dominates the centre stack, the actual screen size used is much smaller. There are digital displays on the climate control dials, a large vent on the top of the dash area and a new instrument panel, which all add to the changes to this generation.
With Aux, USB and 12 V points smartphones can be paired up using Apple CarPlay and Android Auto.
Fiat have kept it simple with two trim levels: Popstar and Lounge. Popstar features cruise control, LED daytime running lights, air-conditioning, a multifunction leather steering wheel and a 5 inch display screen, while Lounge has dual zone climate control, Bluetooth voice control, rear parking sensors, DAB radio and a fixed glass roof.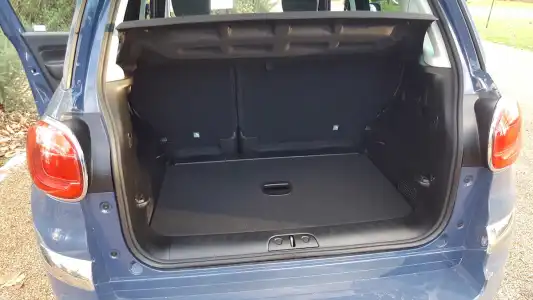 Space & Practicality
What the Fiat 500L does provide is plenty of space, there is storage in a centre armrest, there are two larger gloveboxs with a little shelf between them both (great place for your smartphone as the raised bubble effect on the shelf stops it from moving around), bottle holders for front passengers and fold down tables for rear passengers.
Boot space has increased to 455 litres which certainly rivals the 450 litres in the Mini Countryman, it has a height adjustable floor the Cargo Magic Space, and with the large, rear bench seats folded it increases to 1,480 litres. If you're looking to transport long items then the front passenger seat can be folded for extra length. Ikea here we come!
If you're looking to carry more people then the 500L Wagon is longer in length and has two extra seats.
We drove a 500L that came with a huge panoramic glass roof which was nearly the length of the car and it had a one touch button to close the blind across it, it was great for watching aeroplanes fly over from the nearby Heathrow airport on the test route.
Ownership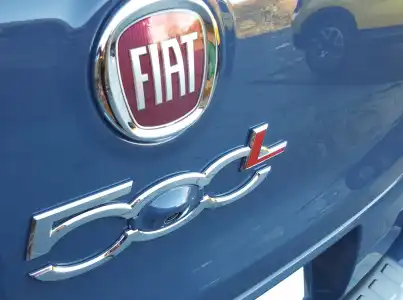 Running Costs
The Fiat 500L starts from £16,195, which is over £4,000 more than the smaller 500 and it's over £6,000 cheaper than the rival Mini Countryman.
The design might not be to everybody's liking, but what we like about it is its practicality, it's class-leading for boot space and has a large cabin, which is ideal for families that need room for car seats, buggies and anything else they might want to chuck in. Plus it's really well-priced and has more technology than the previous generation and it comes with a three-year/100,000 mile warranty.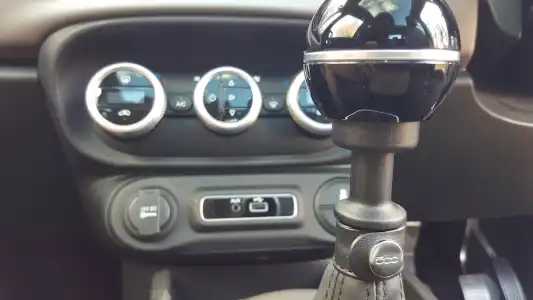 Quality & Reliability
Surprisingly the Fiat 500L seems a well-made car, well from first impressions, but the Italian manufacturer hasn't always fared so well in the reliability stakes and it's this area which does need improving upon to encourage buyers to the brand.
Owners of the previous generation have praised it for its spacious interior and storage, but the automatic transmission has caused issues for some and fuel economy figures haven't been as low as expected.
If Fiat can continue to improve the overall package of their models, which they have started to do successfully as the smaller 500 won the Auto Express Driver Power Award for 2017 which takes feedback from owners, then we should expect to see improvements with the 500L too.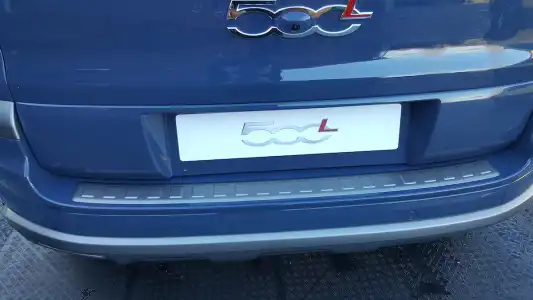 Safety & Security
The Fiat 500L's first generation had the full stars in the Euro NCAP tests back in 2012 so there's no reason as to why this version wouldn't get the same.
It comes with six airbags, aimed at families there is a child monitoring mirror so you can see exactly what they're getting up to in the rear, there are puddle lights which are a big help when you're getting home in the dark and need some illumination and there is a stability control.
A rear parking camera comes as part of the City Pack which has grid lines to assist with parking and there's also a safety pack as an option which includes their Autonomous City Brake, it will detect a potential collision at speeds up to 18mph and stop the car.
More On This Car
Take one for a spin or order a brochure
Request a Fiat 500L brochure
Request a Fiat 500L test drive