£19,995
Pros:
High quality cabin

Quiet diesel engine

Really well priced
Cons:
Rear visibility isn't that great

Front seats not long enough in the leg
More On This Car
Take one for a spin or order a brochure
Request a Mazda 6 brochure
Request a Mazda 6 test drive
Introduction
The Mazda 6 is not the most obvious choice when on the car hunt for a family saloon, the likes of the Ford Mondeo or the Audi A4 are more likely to spring to mind but with the Mazda first launched back in 2002 and now into its third generation, can this latest version be a real contender in the saloon car segment?
On The Road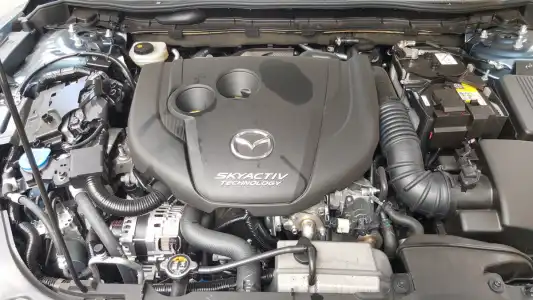 Performance
Diesel models take up a large chunk of UK sales at 75%, so we tested Mazda's 2.2 Skyactiv-D diesel version which comes with 150PS and 380 Nm of torque, a 6-speed manual gearbox propelling it from 0 - 62mph in 9.1 seconds. It's a strong engine that just pulls and pulls with no turbo lag thanks to Mazda's Transcient Control technology which also gives the driver better throttle response, so expect power from the moment you put your foot down. It's there.
Mazda reckon it can achieve 68.9mpg in fuel consumption, realistically it will be a bit lower but on the plus side CO2 emissions are just 107g/km.
The Mazda 6 also features their i-Eloop technology which is a regeneration system using braking energy that's converted to electricity for the running of things such as air-con, radio, windows etc.
This engine is also available as an automatic but there's also an even stronger 175PS version, while petrol buyers can go for the 2.0 Skyactiv-G which delivers 145PS with 210 Nm of torque.
Ride Handling
How surprising would it be if we said that even though it's a saloon it's quite a fun car to drive? It handles really well, the driver gets plenty of feedback from the lovely thin rimmed steering wheel. There's a bit of body roll but it reacts exactly how you need and want it to. The Mazda 6 now features G-Vectoring Control so it can provide smoother handling while adjusting the torque to suit and it's this system which really helps to make the driver connected to the car.
It's a fairly supple, comfortable ride, any road imperfections were eradicated from the cabin and it excelled on longer journeys, where it made the drive so relaxed.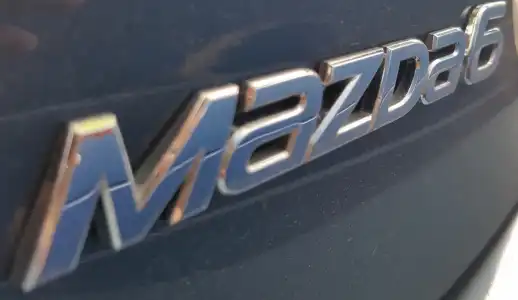 Styling
Another suprise as soon as we switched on was the lack of noise, even at idle it was quiet - it's an area Mazda have improved upon with sound insulation around the car.
It's quite a striking model, the front does have the signature Mazda grille along with narrow LED headlights and the rear has two exhausts to add some sportiness.
It's available in eight colours including Machine Grey Metallic which costs an extra £680, as does their gorgeous Soul Red.
In The Car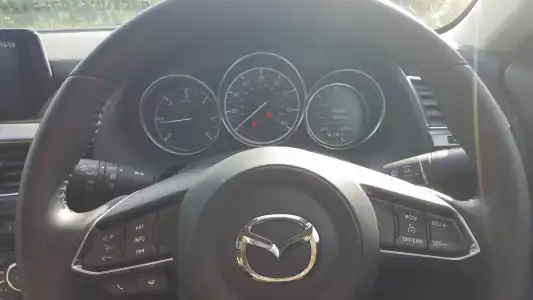 Behind the Wheel
We tested the top of the range Sport Nav saloon, with leather throughout it feels premium; the heated steering wheel is nice to the touch, seats are electronically adjustable and it's really comfortable. The seats do however lack in length under your legs and could do with some more support.
There is a touchscreen which can also be operated using a scroll dial, we were impressed with the navigation system as it knew where to find Ikea (the place to go to when you're testing a car...but no Billy bookcases on this trip) and it was easy to adjust the audio instructions - it's so often the case that directions are being fired at you way too loudly and you spend ages trying to work out how to turn it down.
It comes with a rear parking camera which is a bonus as the car is nearly five metres long and visibility isn't that great out the back window, but strangely it doesn't seem to have parking sensors at the front or rear.
It comes with dual zone climate control, USB connections and a colour heads up display which shows speed and traffic sign recognition. This is genuinely very useful.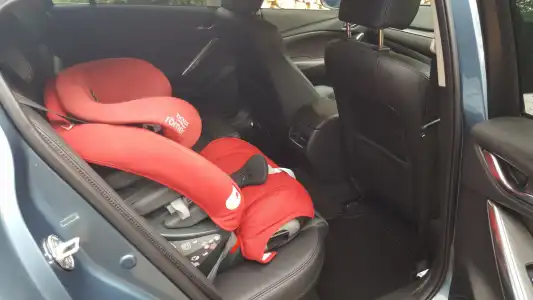 Space & Practicality
The Mazda 6 saloon has a lot of space, up front there is plenty of leg and headroom so you won't feel cramped at all. The rear will seat three adults comfortably while the length of the car offers decent legroom, but because of the sloping roofline taller passengers might struggle slightly with the headroom. It is also spacious enough to get a child seat in and out without a struggle too so that's a bonus.
There is decent storage in the cabin, cup holders in between the two front seats are really deep so you won't be knocking over your morning latte in a hurry.
The boot holds 480-litres and for families this will hold plenty of luggage, shopping or even bikes at a push and conveniently there are levers situated just under the roof of the boot to fold the rear seats down. For those wanting even more practicality then there is a Tourer version available.
Ownership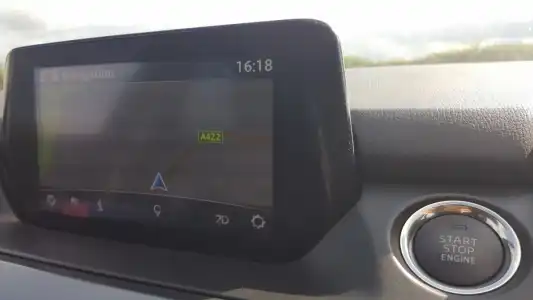 Running Costs
So how does this third generation Mazda 6 fare when it comes to price? It starts at £19,995 which is a great entry level price, the Mondeo is £21,945 and the A4 is priced from £26,415.
The version we drove costs £26,595 which is the top of the range, so when you think the Audi entry level model is just £180 different then the Mazda really is well-priced.
If you're looking for a family saloon that is economical, practical, yet gives you a fun drive then the Mazda 6 should definitely be on the list amongst the more premium manufacturers, and you can't go wrong with the price!
Quality & Reliability
We've driven the Mazda CX-5 recently and were impressed with the high quality of the cabin, the 6 saloon is no different with its full leather interior, chrome and brushed aluminium effect additions and the solid feeling plastics; it really is well-made.
Mazda rates very highly for reliability, the Japanese manufacturer is snapping at the heels of their rivals Toyota which are often topping the tables in this area. Although the early Mazda 6 model had a few issues the later generations have pretty much been problem free.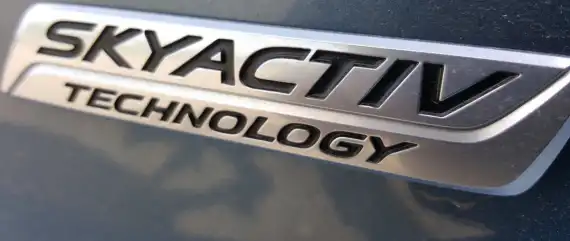 Safety & Security
The Mazda 6 last got put through its paces in the EuroNCAP safety tests back in 2013 where it scored the full five stars.
Mazda have plenty of safety technologies packed into the model including a driver alert system which works in conjunction with a lane keeping system to assist steering if you stray from the middle of the lane you're in, there's also a city brake support system and one for the rear there's the likelihood of an impact.
It comes with six airbags, Isofix child seat points, a tyre pressure monitoring system, hill hold assist and dynamic stability control.
More On This Car
Take one for a spin or order a brochure
Request a Mazda 6 brochure
Request a Mazda 6 test drive