Pros:
Efficient and "green"

Entertaining to drive

Comes with lots of kit
Cons:
Expensive to buy

Range anxiety away from urban areas

Security needs improvement
Introduction
The sixth generation of Vauxhall's Corsa now boasts a zero-emissions range of 209-miles and is in dealerships as we type. To be fair, it has been for a while, but Covid-19 has somewhat dampened the buzz around the ushering in of the model. The all-new Corsa is also available with an internal combustion engine, but that's old news - it launched in Dec 2019. So, we figured it was time to properly shine a light on the electric Corsa and assess its worthiness, or otherwise.
On The Road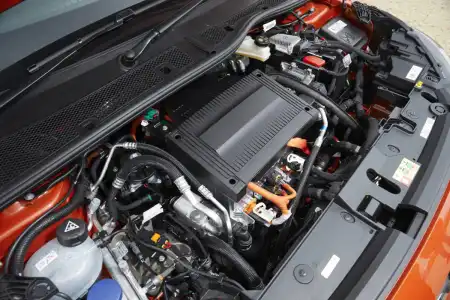 Performance
The Corsa-e delivers dynamic performance, and to make the most of the powertrain you have a trio of driving modes to choose from - Eco, Normal and Sport.
"Eco" wrings the greatest range from the Corsa, increasing it by up to 40 percent, with hardly any impact on passenger comfort. The car's "Sport" setting boosts dynamics and responsiveness with a driving range forfeiture of about 10 percent. The Corsa-e's "Normal" mode mixes the finest of each for the textbook balance in everyday driving.
With a 100kW (136PS) electric motor and 260Nm of immediate maximum torque, the Vauxhall Corsa-e unites zero-emissions motoring with a decent "entertaining-to-drive" feel, needing only 2.8 seconds to zip from 0-31mph and managing zero to 62mph in a satisfactory 8.1 seconds.
The car's top speed is a rather lame, electronically controlled, maximum speed of 93mph, though.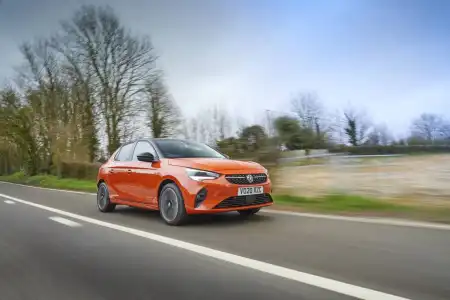 Ride Handling
Well, as anticipated, this is a compact hatch, so, shock, horror, it feels relatively small when you drive it. That said, it doesn't feel puny in any way. The steering is light, making parking manoeuvres effortless, but a weightier feel would provide more certainty at speed. The body feels relaxed and controlled in corners, too. This is because the Corsa-e has a low centre of gravity, translating into agile handling.
While the electric Vauxhall is enjoyable to drive, you're mainly going to be manoeuvring any car with an electric range in towns and cities. In these areas, it's unlikely you'll be testing the Corsa-e to its limits. So, the fact that this model behaves with composure makes it appealing and comfortable as a day-to-day urban commuting machine.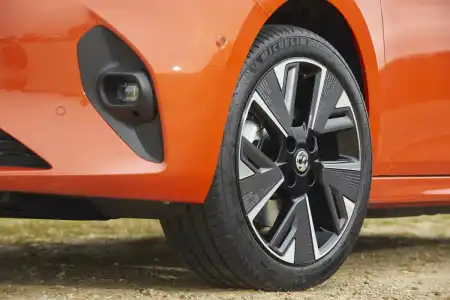 Styling
Available in a couple of well-specified grades - SE Nav and Elite Nav - Vauxhall's Corsa-e comes with an electric parking brake, keyless entry and Go, as well as an automatic climate control system. You also get a digital cockpit, a colour touchscreen, and Android Auto/Apple CarPlay for straightforward smartphone connectivity.
The top Elite Nav trim, as tested here, adds a 10-inch touchscreen over the seven-incher in the SE Nav, as well as a panoramic rear-view camera and heated front seats.
On the outside, the Corsa-e brings a revolution in lighting to the compact car segment. Already offered in the Insignia and Astra, Vauxhall's LED matrix headlights automatically shift between regular and high beam mode when driving away from well-lit areas. Oncoming or preceding vehicles are cut from the Corsa's light pattern, avoiding glare, and ensuring you experience the best night-time vision.
In The Car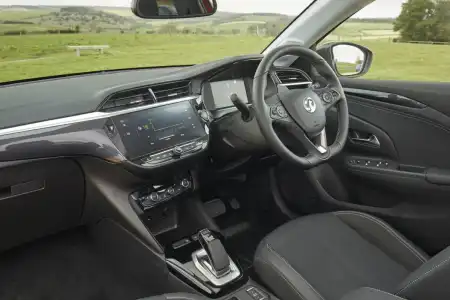 Behind the Wheel
The driving position is bang on, and the seats are supportive. The hatchback's switchgear and interface are simple to operate, too. Furthermore, the all-new Corsa-e features the latest in advanced driver assistance systems for a more relaxing, not to mention safer, drive. The Vauxhall includes technology such as "Traffic Sign Recognition", "Side Blind Spot Alert", and "Lane Keep Assist", as well. Regarding the latter, this makes its début in the Corsa and puts corrective steering into operation if the vehicle inadvertently leaves its lane.
As the Corsa-e is an all-electric car, it is, for the most part, hushed on the move. Only wind whistle around the car's wing mirrors, and tyre roar at speed intrude into the cabin. Fortunately, this unwanted din can be drowned out by the Vauxhall's excellent sound system. Good job you won't be going fast that often, considering this is mainly a town-oriented electric car, eh? But please note, the Corse-e is more than capable of coping with 70mph roads - it's just that you'll need to charge it regularly if you use it for that purpose. More on that is coming up in our "Running Costs" section.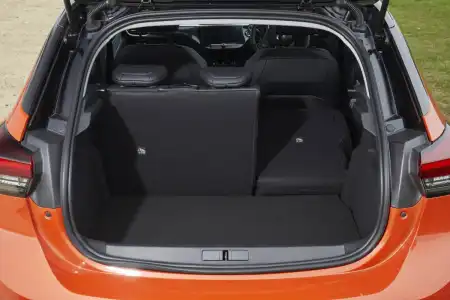 Space & Practicality
The Corsa-e realistically seats four occupants or five at a push - and it'll be easier to get your kids into their child seats than ever before. Why? Because Vauxhall has made this a strict five-door motor. The three-door option on the last generation of Corsa might have looked vaguely sporty, but it was restricted on the practicality front.
You'll comfortably get two kids and their safety seats, or a couple of adults, into the back of the latest hatch, but head and legroom are tight for anyone on the lofty side. Boot-space is restricted, too. The standard internal combustion operated Corsa offers a good 309-litres (that's 24-litres more than its predecessor), but the electric gubbins of the "e" version eats into the cargo capacity, reducing it to 267-litres. Still, that's just about enough for a medium-size case - and you'll get a folded pushchair in there as well.
Ownership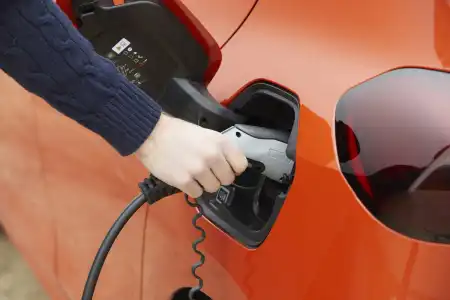 Running Costs
The all-electric Corsa-e has a claimed range of up to 209 miles under the Worldwide Harmonised Light Vehicle Test Procedure (WLTP). This stated efficiency makes the hatchback a worthy travelling companion. However, as with all electric cars, the range plummets the moment you turn things like the heater or A/C on. Cold weather also impacts battery range, so be aware if you're planning a long journey.
The Vauxhall's 50kWh battery will handle 100kW rapid charging, with an 80 percent charge taking half an hour. But you can "fill up" the Corsa-e with electricity in a variety of ways. The car's battery supports fast charging, household three-pin plugs, and wall box charging, too.
If you want to hook up the car at home, a "Mode 2 cable", well-suited to domestic three-pin sockets, can be bought as an option. The lead provides up to 3.4kW. Then there's the 7.4kW "Mode 3 cable", which comes with the Corsa-e and handles quick, on-the-move charging. At six metres in length, the cord is long enough to allow connection with public charging stations that aren't necessarily right next to the car.
You can also buy a "universal charger" as an accessory if you want to. This merges the functions of the "Mode 2" and "Mode 3" leads into one device. The universal cable enables charging at virtually all public charging stations and local plug sockets. It is therefore perfect if you mainly charge at home, but you sometimes make longer trips and need to recharge on the go.
You can keep an eye on energy consumption, range, and the current state-of-charge by way of a separate menu shown on the Corsa-e's infotainment touchscreen.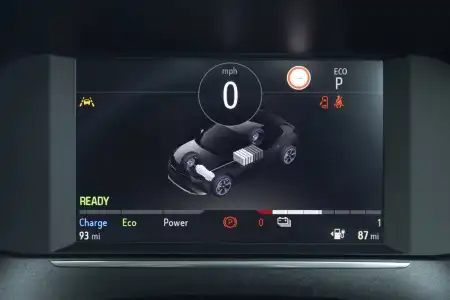 Quality & Reliability
Regarding quality and reliability, Vauxhall has a so-so reputation. But the automaker is known for its cabin comfort, and to be fair, many old Corsas are still motoring about today. That, at the very least, is testament to Vauxhall's general engineering expertise and build quality.
It's worth noting here that the Bedfordshire-based company was taken over by the PSA Group three years ago, so any past flaws will be ironed out by the French multinational manufacturer. Indeed, the all-new Corsa shares most of its workings with the Peugeot 208. Why? Well, because other brands under the PSA umbrella include Peugeot, as well as Citroën, DS and Opel. Peugeot is the biggest PSA marque.
Pure electric mass-produced cars are still, to a large extent, in their early stages, though. So, at this juncture, it's tough to evaluate how reliable the Corsa-e's electric motor and battery will be. But the vehicle's battery pack is protected by a 100,000 mile/ eight-year warranty, and all models first registered in Britain and bought from a British Vauxhall dealership benefit from a three-year manufacturer's warranty. This guarantee comes with unlimited mileage for the first year and is subject to a total mileage cap of 60,000 miles from first registration. The warranty doesn't cover tyres or wear and tear and doesn't apply to damage caused by accidents or corrosion and the like. Additionally, as is the case with other car producers, Vauxhall recommends that its vehicles are maintained in line with its service schedules.
Furthermore, when it comes to the inside of the Corsa-e, the seats are nicely bolstered. And with quality textures and materials built into the cabin, the electric car's interior should stand up to years of use.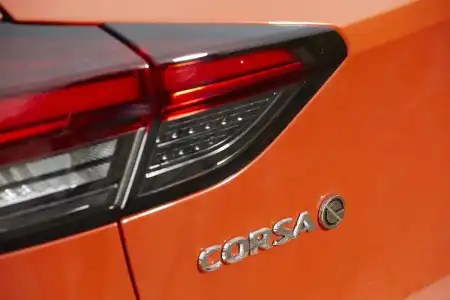 Safety & Security
Safety is clearly something you shouldn't set aside when seeking your next set of wheels. The Corsa-e does healthily on this front, with protective kit including "Automatic Emergency City Braking", "Hill Start Assist" and airbags.
The Vauxhall could do even better, though, as independent crash test organisation Euro NCAP has awarded it just four out of a maximum five stars. Mind you; the Corsa-e notched up 86 percent for child occupant protection and 84 per cent for adult protection - impressive scores for a small car.
Alas, when it comes to security, the all-new Corsa did badly in anti-theft security assessments by the motor insurers' automotive research centre, Thatcham Research.
You can't win 'em all, though, eh?