Pros:
Like a nicely fitted suit, it always looks good

A large selection of engines and trim

New GTE hybrid model has improved zero-emission range
Cons:
A large selection of engines and trim

You now need to budget around 30k for the one you'll want
More On This Car
Take one for a spin or order a brochure
Request a Volkswagen Passat brochure
Request a Volkswagen Passat test drive
Introduction
It is amazing to think that more than thirty million Volkswagen Passats have been sold since the car was first introduced back in 1973. How the world has changed since it first appeared on the scene. But the fact it's still here tells us something – this car appeals to a wide audience. So, let's see what the new VW Passat offers.
On The Road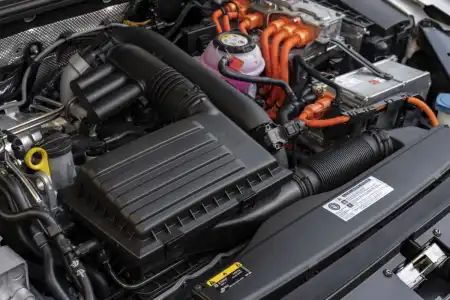 Performance
Don't expect any fireworks from a Passat. Excitement or sporty capabilities are just not what this car is here for; it's here only to deliver you from A to B in an efficient, comfortable manner. Like many motors on sale today, power comes from four-cylinder turbocharged petrol or diesel engines. And depending on which one you choose, you'll reach 62mph a tenth either side of 9-seconds. Brisk, but not quick.
For top power levels, you'll need to get yourself a GTE, the Passat's hybrid model that boasts a 0-62mph sprint time of 7.4-seconds, and a pure-electric range of around 34-miles. It'll set you back over £36k, but VW expects it to account for one of every four cars sold in the UK. In terms of gearboxes, meanwhile, a six-speed manual and the celebrated seven-speed DSG automatic remain on cog-swapping duties.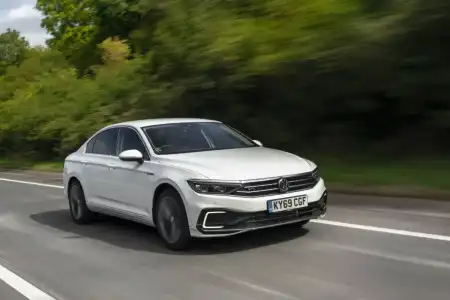 Ride Handling
The Volkswagen Passat has always been about convenient, comfortable transport, so the way it drives will provide you with no nasty shocks. This is one of the most composed and calming cars you can buy for under £50k. You can just waft along – especially with the automatic gearbox – and not worry about anything in the world. And on an increasingly tense and frustrating UK road network, that's rather nice indeed.
Over the years, you've probably seen a fair few Passat TDIs fly past you on motorways and country roads. But, despite the way people seem to drive them, this isn't a car that feels particularly rewarding to pilot at pace. If you want something that'll be more enjoyable on a sporting drive, we'd point you in the direction of the Alfa Romeo Giulia, BMW 3 Series or Jaguar XE. Unlike the Passat, they're all rear-wheel drive, and they're now not that much more expensive.
Styling
Being a Volkswagen, the Passat gets a greater deal of attention handed to it in terms of research and development over, say, a Skoda Superb – a cousin car in the VAG group. Some people will tell you that you can notice the difference, and some will tell you that you can't, but we'd be on the side of saying that the Passat has some noticeable areas of extra quality. Now, there's not a lot in it, but if you feel like it's worth the additional premium, then you shouldn't lose any sleep over it. However, if you're looking for maximum value for money, you'll probably be equally as happy with a Superb. It really comes down to what you like and what you want. Don't let any reviewers put you off there.
When you drive the new Passat, you really appreciate the quiet and calm atmosphere within the car and the soft ride. It's an excellent way to travel, just sitting back and taking it easy and letting the Passat take you to where you need to be - no fuss, no drama. We prefer the GTE hybrid to the combustion engine only models, thanks to its extra punch and that electric capability and silent drive that makes it feel even more refined, for 34-odd miles at least.
In The Car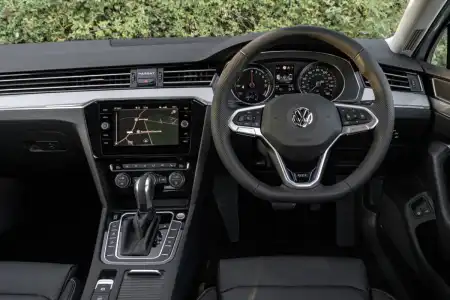 Behind the Wheel
Well, there's not a vast amount of difference between the outgoing Passat and the new one in terms of what it's like behind the wheel. Volkswagen has focused on delivering small changes instead. The new steering wheel design is something we like, but the removal of the old analogue clock from the dashboard is something we're much less keen on. There's also some subtle décor adjustments and the inclusion of new technologies, like the optional digital dials. Unusually, Volkswagen hasn't gone such a good job of making them look like they belong there, and it's easy to see that they're a replaced part rather than a seamless integration. Still, the system itself is delightful to operate.
Navigation systems and apps, along with smartphone integration, are top of the wish lists of many customers now, and the Passat delivers here, too. Therefore, you won't feel any sort of separation anxiety from your devices - they should all connect smoothly with the new car here. Overall, the new Passat has a comfy and classy interior with good seats and a high level of quality. We like it.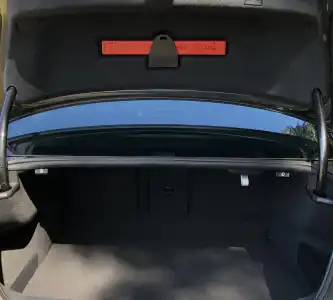 Space & Practicality
The new Passat comes in both saloon and estate forms, so if you're wanting to go for all-out practicality then picking the one with the big boot is going to pay off for you. In terms of seating, there's plenty of head and legroom for both the driver and passengers in the front and rear. If you're very tall, then you might disagree with our statement here, but for most people under 6ft 5, this is probably going to be a happy place to spend time.
Space levels for storage are very good, regardless of whether you select the saloon or the estate. But if its maximum potential you're looking for, then it's very easy to recommend the estate. With the rear seats up, its boot space is impressive, but those seats also fold down well, which increases the total load length close to two-metres in length. You really can squeeze an awful lot of stuff into the estate, and for dog owners, an integrated net into the parcel shelf is a thoughtful addition.
Ownership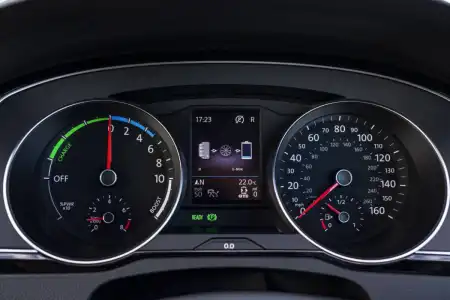 Running Costs
Owning a Passat shouldn't cost you the earth to run. The engines are made with efficiency in mind, and which one you choose will depend on your preferences and circumstances. Those covering higher miles will naturally gravitate towards the diesel engines, with the new and improved TDI 'EVO' units. The majority of those engines should be able to comfortably return you over 50mpg, with official figures for some suggesting over 60 should be possible.
Anyone who spends a lot of time driving within urban environments should seriously consider the GTE. The 34-miles of pure-electric range on offer can save you a decent amount of cash each year if you charge at home or work. Not running a combustion engine in traffic is a big penny saver.
As for servicing, well, Volkswagen's servicing isn't the cheapest around, but it also isn't the most expensive. It is right down the middle, and the standards should be reasonably high, considering what the brand represents and VAG's desires to push it as a semi-luxury marque. For cheaper servicing (and possibly better deals) a Skoda Superb might be best checked out before purchasing.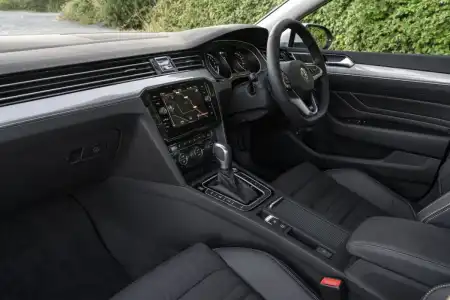 Quality & Reliability
It is hard to fault Volkswagen's quality, really. The new Passat feels just like the other models in the Volkswagen family. It is very sturdy, finished with care and attention, and it all feels like it'll last a long way into the distance, too. In addition to the overall feel of the product, Volkswagen models have generally been good when we talk about reliability over the years - but perhaps not as dependable as public opinion would have you believe. That said, we've no significant concerns around the new Passat, especially as most of its technology is tried and tested - and has been in use for several years now.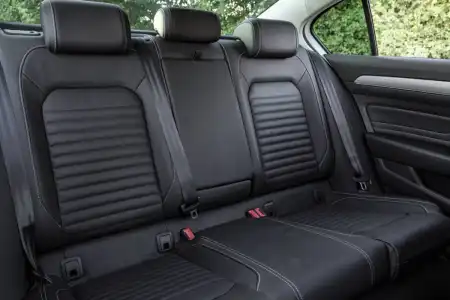 Safety & Security
Overall, the VW Passat should prove itself to be a very safe car. It is equipped with a variety of safety assistance systems and gear that improves the driver experience. Adaptive Cruise Control helps you keep a steady pace and adjusts the speed of the car, depending on what is happening with the cars ahead. Side Scan and Lane Assist help keep you in the right lane while looking out for cars moving alongside you, and there's Autonomous Emergency Braking and Pedestrian Detection kit available for preventing low-speed collisions, too. Of course, safety mainstays like Electronic Stability Control and Parking Sensors are also provided as standard, which just adds to the peace of mind of driving a car like this.
More On This Car
Take one for a spin or order a brochure
Request a Volkswagen Passat brochure
Request a Volkswagen Passat test drive