Pros:
Packed with standard equipment and technology

One of the coolest looking compact SUVs

Practical storage solutions
Cons:
Fuel economy figures not great

Choppy ride
More On This Car
Take one for a spin or order a brochure
Request a Volvo XC40 brochure
Request a Volvo XC40 test drive
Introduction
Volvo's XC40 launched onto the worldwide scene in 2017, arrived on UK roads in 2018 and has amassed a huge amount of critical acclaim ever since.
As the baby of Volvo's XC range the compact SUV has been a huge success for the manufacturer as the best-selling model on UK shores, so we spent a week with it to see what it's like as a daily runaround.
On The Road
Performance
The car we tested came with the T5 petrol engine which produces 250hp with 350Nm of torque, this propels it from 0-62mph in just 6.5 seconds - not too shabby for a compact SUV.
In Polestar Engineered mode it really pushes through the rev range for optimum performance although this does makes it a bit thirsty, but there is Eco and Comfort modes to redress the balance.
It came mated with an eight speed automatic transmission which is fairly seamless when driving at higher gears, but seems to feel abrupt when moving off or going into reverse.
This T5 engine emits 166g/km of CO2 so will cost £465 as the car is over £40,000, while combined fuel economy range is in the early to mid thirties, which is not that great so running costs won't be that low.
2020 sees Volvo bring out their first all-electric car and luckily it's the XC40 which will benefit from this as the first model, so at least buyers will have this option to go for if they're looking for very low running costs.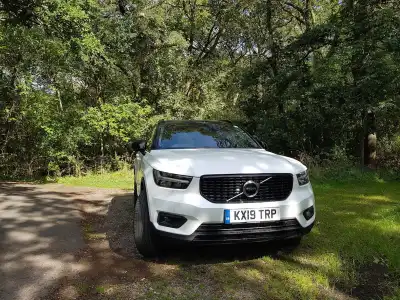 Ride Handling
The ride is somewhat less than ideal, other models in the Volvo range we've tested have felt very planted on the roads giving you plenty of confidence, yet this feels quite skittish at higher speeds.
This R-Design Pro came with sports suspension which isn't great, the entry level trims don't and it's a much softer ride, even if this test car came with optional adaptive dampers at £750. And although steering is quite light and fairly responsive, when the model ticks all the right boxes in so many areas it's a disappointment that the driving experience does let it down slightly.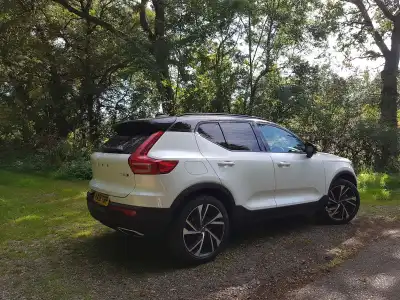 Styling
What's not to love about the look of the Volvo XC40, its boxy design conveys its compactness and details like the sculpted doors and unique rear tail lights add a quirkiness that is now seen more and more across the Volvo range.
The black roof and mirrors on the R-Design trim, along with the black front grille contrasted really well against the pearlescent Crystal White exterior paint, making it striking out on the roads.
The T5 petrol engine can be quite noisy on start up and when you put it into Polestar Engineered mode it hasn't got the nicest of engine noises when you push it to its full capabilities, there's sporty and then there's whiny and sadly it has the latter.
In The Car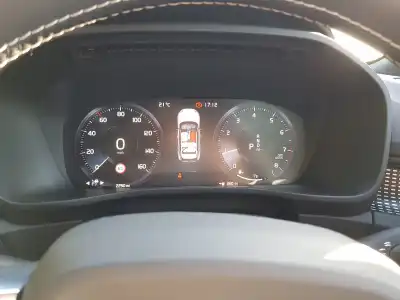 Behind the Wheel
Volvos usually have very simple interiors, buttons and switches are kept to a minimum and the Swedes have a way of promoting a calm inducing environment in the cabin.
That is until you have an XC40 specced with Lava Orange carpet on the floor, the mats and on the door panel inserts - it's an option to definitely make a statement, it's not for the faint-hearted, nor is it for everyone.
Once you've looked past the fact it's been 'tangoed' then it's a nicely laid out cabin, the digital instrument cluster is clear and informative and the 9-inch centre touchscreen is quite a focal point in the cabin.
Much like using a smartphone or tablet, you can swipe through the menus for all media, navigation, phone and car settings, although wireless phone charging is an option at £175 and smartphone connectivity is £300 and a premium Harman Kardon sound system is an extra £550.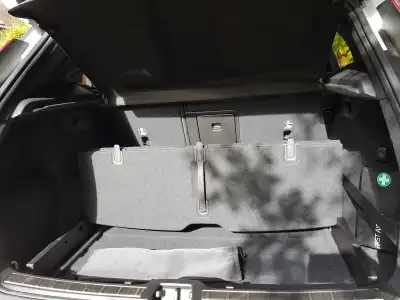 Space & Practicality
There is really good space in the XC40, it's hugely practical whether you're putting kids in the rear seats or putting a bike in the back and the cabin has plenty of leg and headroom. The middle rear seat has a fold down compartment so isn't really ideal with three in the back as it'll be a bit hard on your back, but there's ample room for two and we got a child car seat in and out without any issues.
The boot holds 460 litres with rear seats up, then once these are folded down it increases to 1,336 litres and there is a handy folding boot floor to accomodate shopping bags and items and stop them moving around.
You know that problem when you need to remove the parcel shelf but have no room to store it? Well with the XC40 it can be removed and then stored below the boot floor, very clever.
Around the car are helpful storage solutions for phones, laptops, bottles and even slots for your credit cards - Volvo have thought of everything to make life easier.
Ownership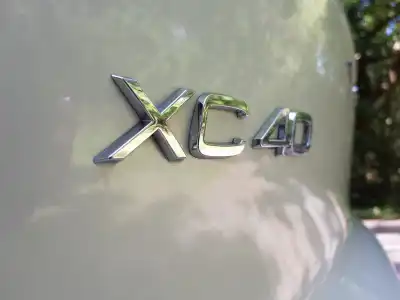 Running Costs
The entry level Volvo XC40 T3 Momentum starts at £28,965 which compared to the rival Audi Q3 and Range Rover Evoque is over £2,000 cheaper.
The car we tested, the T5 R-Design Pro Automatic was £38,485 with options increasing it to a staggering £42,880, which when you have to remember it's a compact SUV that makes it quite a costly car for its size.
The Volvo XC40 is a definite contender as one of the best compact SUVs, its design is on point to appeal to a younger generation of Volvo buyer, it's practical as a family car and it's well priced in the premium compact SUV segment.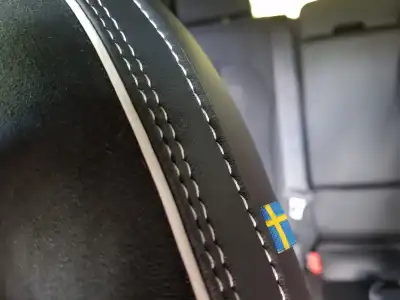 Quality & Reliability
The Volvo XC40 has got quite the mantelpiece in a short space of time when it comes to awards, it was named Best Used Luxury SUV in the UK Car of the Year awards 2019 and also took the European Car of the Year this year, so it's been a huge hit for Volvo and deservedly so, they've changed their design and ethos and they're gaining a following now from a much wider audience.
So far so good in terms of reliability for the XC40 but overall Volvo need to up their game, as manufacturer reliability surveys of late have seen them drop down the rankings.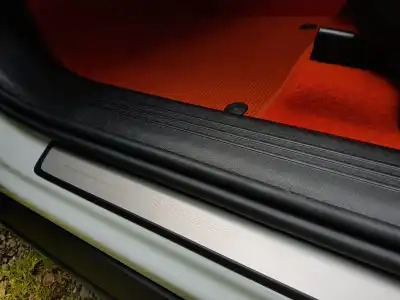 Safety & Security
Volvo is known for safety and it's an area that they're always developing new technologies to make their cars safer.
There is plenty of standard safety and driving aids include City Safety which can detect a collision with a cylist, pedestrian or even an animal and apply the brakes to stop this happening, Oncoming Lane Mitigation, Run-Off Road Protection, Lane Keeping Aid, Traction Control and a Speed Limiter.
It comes with plenty of airbags including driver knee airbags and their Side Impact Protection System which protects occupants if the car is hit from the side, there are ISOFIX points, an anti-theft alarm with an immobiliser and a first aid kit and warning triangle.
Not suprisingly the Volvo XC40 scored the maximum five stars in the Euro NCAP ratings with a high 97% adult occupant protection score and 87% for a child.
More On This Car
Take one for a spin or order a brochure
Request a Volvo XC40 brochure
Request a Volvo XC40 test drive