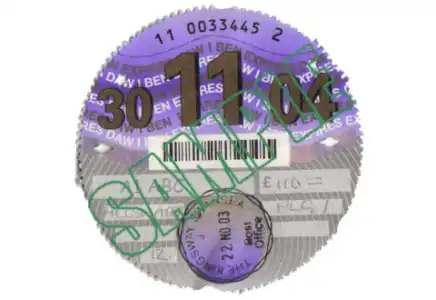 Applying for a new tax disk online - or declaring a vehicle SORN - is straightforward. Simply visit www.taxdisc.direct.gov.uk, then select either 'apply for a tax disc now' or 'declare SORN' from the left hand menu. You then enter some further information, e.g. the reference number shown on any reminder form - or the eleven digit reference shown on the V5C registration certificate (log book). You also need the vehicle's registration number.
When the website receives a new tax disc request, it checks the vehicle is insured and has a valid MOT certificate (if applicable). This is done electronically through the Motor Insurance Database and the VOSA MOT database. Assuming everything is in order you then select your preferred disc - six or twelve months.
Payment is by debit or credit card. There is a £2.50 charge for the latter. Discs should be received within five working days.
Once a vehicle is declared SORN (Statutory Off-Road Notification) it cannot be used - or kept - on the public highway. This declaration lasts for twelve months unless the vehicle is either: re-licensed, sold, permanently exported, or scrapped. The vehicle 'keeper' should receive written confirmation within four weeks of completing the online SORN declaration.
Get free tax and MOT reminders with Regit