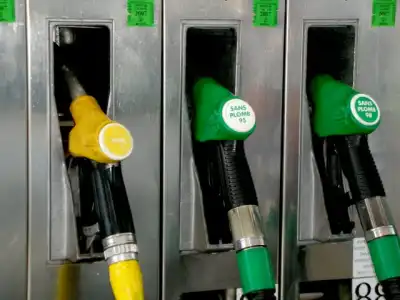 More On This Car
Take one for a spin or order a brochure
Regit today asks you to help us find Britain's lowest priced litre of unleaded and diesel.
One forecourt has already dropped its prices below the magical £1 per litre mark, prompting motorists to flock to The Harvest filling station in Birmingham, where unleaded petrol was reportedly being sold at 99.7p per litre.
A glut of crude oil production coupled with competition among supermarkets has prompted falling pump prices.
However, experts report that motorists across the country are still paying wildly varying amounts for their fuel.
Average UK price for fuel
UK Petrol Prices for Monday 12th January 2015
Avg
Min
Max
Unleaded
108.91p
99.7p
129.9p
Diesel
116.11p
109.7p
134.9p
Super Unleaded
119.74p
107.9p
149.9p
Premium Diesel
128.56p
117.9p
159.9p
LPG
62.21p
54.7p
75.9p
According to the www.petrolprices.com website, the average UK price for a litre of unleaded as of Monday, 12 January was 108.91p
At the time, their research showed the minimum price for a litre of unleaded to be 99.7p and the maximum price to be 129.9p.
The average price of diesel is 116.11p, with the lowest price per litre being paid 109.7p and the highest price 134.9p.
Following price cuts from January 1, the average price for supermarket fuel is now 114.2p per litre of unleaded petrol.
According to research by the AA for December 2014, East Anglia recorded the highest price for unleaded at 117.1p per litre of unleaded.
The South West recorded the lowest price for unleaded at 116.1p per litre, while Scotland recorded the highest diesel price at 122.7p per litre and Northern Ireland had the cheapest diesel at 121.8p per litre.
*Have you found Britain's cheapest fuel? Let us know what you're paying and where, or whether you feel you're being ripped off.
More On This Car
Take one for a spin or order a brochure