Pros:
Rapidly fast

Lots of safety tech

Luxurious
Cons:
Poor range

Bland driving experience

The infotainment system is a tad frustrating
More On This Car
Take one for a spin or order a brochure
Request a Volvo XC60 brochure
Request a Volvo XC60 test drive
Introduction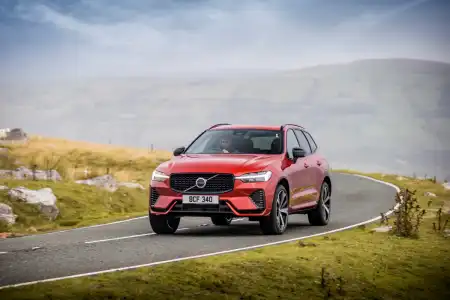 It is over 12 years since the first XC60 rolled off the production line, but a lot has changed since.
As the name suggests, the Recharge version brought hybrid power along, and Volvo hasn't looked back.
The XC60 has forged a reputation for an excellent all-rounder – one that's suited to just about any purpose. And, with the hybrid's lowered running costs, Volvo hoped its appeal would be wide-reaching.
The powertrains are all 2.0-litre four-cylinder petrols with the rare distinction of being both supercharged and turbocharged. They combine with an electric motor, providing four-wheel drive, connected to an eight-speed automatic.
The T6 version produces 350PS, with a 0-62mph time of 5.7-seconds, while the T8 produces 455PS, getting from 0-62mph in 4.9-seconds. Both are limited to a speed of 112mph, though.
There are four trims available, divided into two groups called 'Inscription' and 'R-Design'. They are geared towards sophistication and performance, respectively.
For the former, Inscription Expression is the entry-level, featuring 18-inch wheels, a 12-inch driver display, cruise control, LED headlights and a DAB radio. It also houses a Google Automotive Services infotainment system, two-zone climate control, a dynamic chassis with an aluminium interior décor, folding heated door mirrors, a panoramic roof and front and rear park assist. You also get a rear-view camera, leather upholstery, heated front seats and power-operated two-way lumbar support.
Inscription Pro upgrades the alloys to 20-inches and adds a heated steering wheel, full-LED headlights, heads-up display, active chassis with air suspension and driftwood décor. The grade also has four-way lumbar support, a crystal gear lever, keyless entry and start, illuminated door handles, front seat massage and electric, ventilated memory seats.
R-Design features much the same as Inscription Expression. But it also has 19-inch rims, black door mirror covers, tinted rear windows, sports pedals and mats, sports steering wheel and four-way lumbar support, as well as various sports styling tweaks.
R-Design Pro adds most Inscription Pro features along with 21-inch alloys, metal mesh aluminium décor and a leather gear lever.
On The Road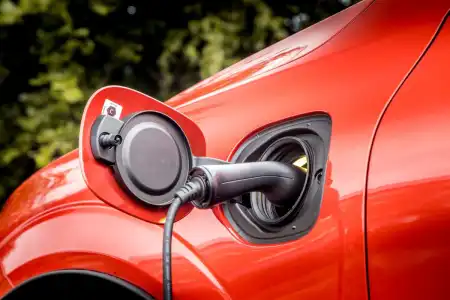 Performance
The XC60 packs a punch in terms of power and tears off the line if you floor it, even in the lower-powered T6, which is what we're testing.
In a straight line, it does go well, and, especially in the T8, you may find the power delivery is excessive for around-town driving. But then you can always limit this by using all-electric mode.
Acceleration is good across the rev range, so overtaking is straightforward.
A four-cylinder engine never sounds as lovely as a six-cylinder or a V8. But, although the Volvo engine does have its distinct tones, it doesn't seem overburdened by the power, and it's reasonably refined and quiet, even at speed.

Ride Handling
The XC60 Recharge we're testing features R-Design Pro trim.
It's very relaxing to drive and, although the larger alloys suffer from a bit of bumpiness at low speeds, the ride comfort is impressive overall. The air suspension certainly improves things; it makes it at least on a par with class-leading rivals. But even without it, it's perfectly adequate.
There is a lot of grip in the corners and, despite its heftiness, there's not as much body roll, though it's not as well-controlled as premium rivals. It isn't exhilarating to drive, however, and given we expected more athleticism in the R-Design versions; we were left feeling a tad disappointed. Indeed, the sophistication of the Inscription trims seems to suit the car better.
Being a four-wheel-drive SUV, you can take it off-roading and, though it's no Range Rover, it will hold its own on tougher terrain. Don't expect it to be able to handle an entire off-road course, though.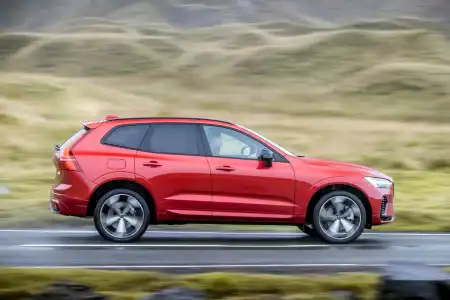 Styling
The XC60 Recharge is an attractive car. While it doesn't break boundaries, the Volvo is modestly appealing.
The front has a familiar Volvo shape to it. There is a large front grille and two diagonal struts underneath, giving the car its sporty appearance, with two protruding air intakes on either side. It's got mean-looking thinned out headlights with the Thor's Hammer effect (yes, that is its actual name).
Around the side, there are indentations in the lower part of the door, adding to its presence. At the same time, the rear windows taper in to give a more athletic appearance.
The roofline slopes down slightly to meet a rear spoiler that slightly overhangs the back window. The familiar Volvo wrap-around rear lights feature, too, making their way horizontally towards the number plate in the middle, beneath spaced-out 'VOLVO' lettering.

In The Car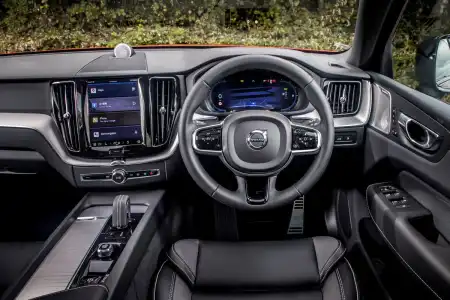 Behind the Wheel
Volvo interiors are usually superb – and the XC60 Recharge is no different. There is no clutter, which is in line with Volvo's philosophy of not adding things for the sake of it.
The dashboard looks sculpted rather than screwed in, while the infotainment screen sits in portrait form in the middle of two large air vents.
The airbag cover on the steering wheel is rounded, while you'll notice a lack of buttons to keep things simple. There are still switches for the climate control, though, which is nice.
Scratchy plastics are minimised, and there's a plush, soft, luxurious feel to the interior. This befits Volvo's aim to be taken seriously as a rival to the premium German brands.
The Google-provided infotainment system, though nice-looking, is tricky to use when on the move, and it's not as intuitive as the likes of Audi and BMW when it comes to the menu layout. There are no physical shortcut buttons either. And, although it's responsive to the touch, the SatNav is not as easy to use as its German rivals.
You don't need Android Auto as it's already an Android-based system, while Apple CarPlay won't be available at first, but it will arrive via an automatic update later.
The digital instrument display is clear and informative, displaying SatNav directions amongst other valuable data, meaning you don't need to take your eyes that far off the road.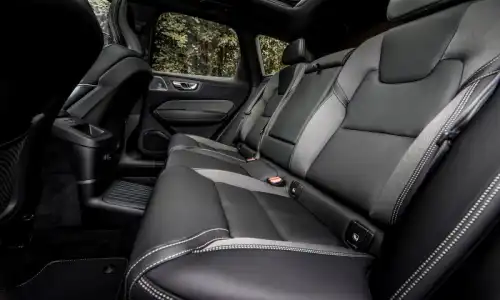 Space & Practicality
The seats are supremely comfortable, especially in the more expensive versions, which offer four-way lumbar support in the front. There is plenty of space, too.
The front pillars are thin, so visibility is good. This makes the windscreen look bigger, which helps make the car seem even roomier.
The seats are very comfortable in the back, although the middle seat is a tad firmer. There is space to accommodate three adults with enough leg and headroom, even with a panoramic sunroof in place.
Storage space is plentiful, too, and can even be found under the back seats, while the centre console has a capacious cubby. There are good-sized door bins, plus two hidden cupholders by the gear lever, as well.
The boot – which opens electronically – offers 468-litres of cargo capacity, a tiny fraction more than an Audi Q5. This expands to 1,410-litres with the seats folded down in 60:40 configuration (it'll fold them automatically if you pay extra). Meanwhile, a hatch can be opened in the middle seat if you need to fit in something taller with two kids in the back. The boot floor is flat, too, so there's no lip to lift things over.

Ownership
Running Costs
You can drive up to 32-miles in all-electric mode, which may help if you primarily make short trips.
The T6 powertrain produces just 23g/km of CO2, claiming figures up to 282.5mpg, while the T8 emits 25g/km of CO2 and 256.8mpg.
To achieve this, though, you'll need to keep it topped up with electricity. Charging takes around three hours on a 7kW home wall box, although the charging speed is limited to 3.7kW.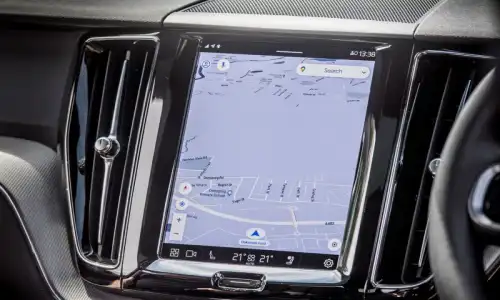 Quality & Reliability
Volvos are renowned for their dependability, with the manufacturer performing well in recent reliability and customer satisfaction surveys.
Certainly, the build quality looks superb and feels solid to drive.
A standard three-year, 60,000-mile warranty is included, while a full service and MOT costs around £200, though expect to pay more at main dealers.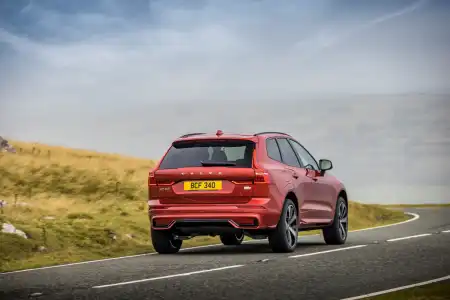 Safety & Security
Volvo excels in many areas, but if there's one area historically typical of the brand, it's safety.
Euro NCAP awarded the XC60 a five-star rating in 2017, scoring 98% for adult occupants, 87% for children and 95% for safety assists. That's among the best we've ever seen and, given the new one is merely a facelift, this rating still applies.
There is a bunch of safety kit, too, including drive alert control, lane keep assist, oncoming lane mitigation, emergency automatic braking and road sign recognition. You also get pilot assist, meaning the car will drive itself, as long as you keep your hands on the wheel.
Summary
The XC60 is a very worthy contender and rivals the German brands, even if it falls short in some areas.
It packs luxuriousness into the car while keeping a degree of focus on athletic prowess through its good handling and rapid acceleration.
Nevertheless, we doubt it's as fun to drive as Volvo hoped, even in the R-Design models. But, as a balancing act between comfort and outright driving performance, it's a tightrope the XC60 Recharge navigates very well.
If you charge the car up, then the running costs can be measured in mere pennies, and, of course, the safety standards are second to none.

More On This Car
Take one for a spin or order a brochure
Request a Volvo XC60 brochure
Request a Volvo XC60 test drive