Am I getting a good deal for my car?
We all want to be treated fairly and get the best deal that we can. A little bit of knowledge will go far when selling your car.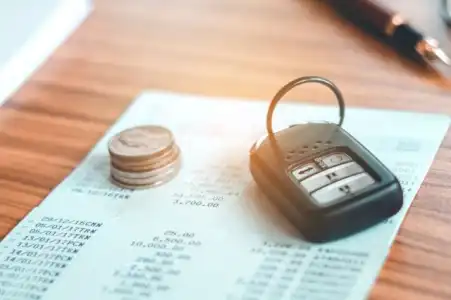 When it comes time to move on from your current car, how do you know if you're getting a good deal? Whether you're trading it in for a new model or selling privately, it pays to arm yourself with a little bit of knowledge so that when an offer is made you know if it's fair or not.
How do I know what my car is really worth?
It's quite easy to find out what your car is worth, the easiest way is to use our online valuation tool. We recently wrote about that in another FAQ which goes into a little more detail, but getting an online valuation is the first step in knowing what you should expect to receive for your vehicle as the tool will give you a few options. You'll know what a dealer should give you for trade in, what a car-buying service would offer you and also what you can expect to get from selling privately. They're really very useful.
Is it easy to get a car finance settlement figure?
It's not a big deal to call up your car finance company and ask for the settlement figure. You won't have to go through hoops to get it. They have a legal requirement to give you a settlement figure and it is a well-established element of car finance. If you're looking into a new finance deal, the dealer will usually help you get this settlement figure.
But we've developed a clever settlement calculator that allows you to estimate your car finance settlement figure without calling up your finance company. It can give you a good indication and help you plan your car finance arrangements. 
Selling privately? Some little things can make a big difference
When you're selling your car privately, try and make sure you've got things in order to ensure you can charge the best price for your car. By not having the following points sorted, you'll almost certainly lose out on money.
Valid MOT - Without a valid MOT, buyers will assume there's something wrong with your car and keep away. Try to keep at least six months MOT on the car when selling.
Full service history - It's important to have a full history to pass onto the new owner. Gaps in the history of the car will get buyers worried. Cars with a full history are always worth a little bit more money.
Honesty in your advert - Failing to be honest about the bad parts of your car - if there is any - will lead to lower offers or a lack of offers due to general suspicion. It's worse if the person coming to view the car spots problems themselves, they're likely to walk away.