New SsangYong Korando Optimised For 2017
Korando style, space, engine, towing capacity, 4x4 system, price and warranty overview as it is refreshed for 2017
Distinctive new styling
The New, 2017, SsangYong Korando is a crossover class vehicle that has a range of new features to ensure it is a capable, hard-working, companion that complements your active lifestyle. Strengths include its revised, stylish, front that incorporates styling cues from its siblings: Tivoli, Tivoli XLV, and New Rexton. 
Highlights include a new grille that is wide, purposeful, and muscular. It complements the new bonnet, fog lights and lower valance. LED daytime running lights further enhance the sense of occasion, and incorporate separate lenses which improve visibility.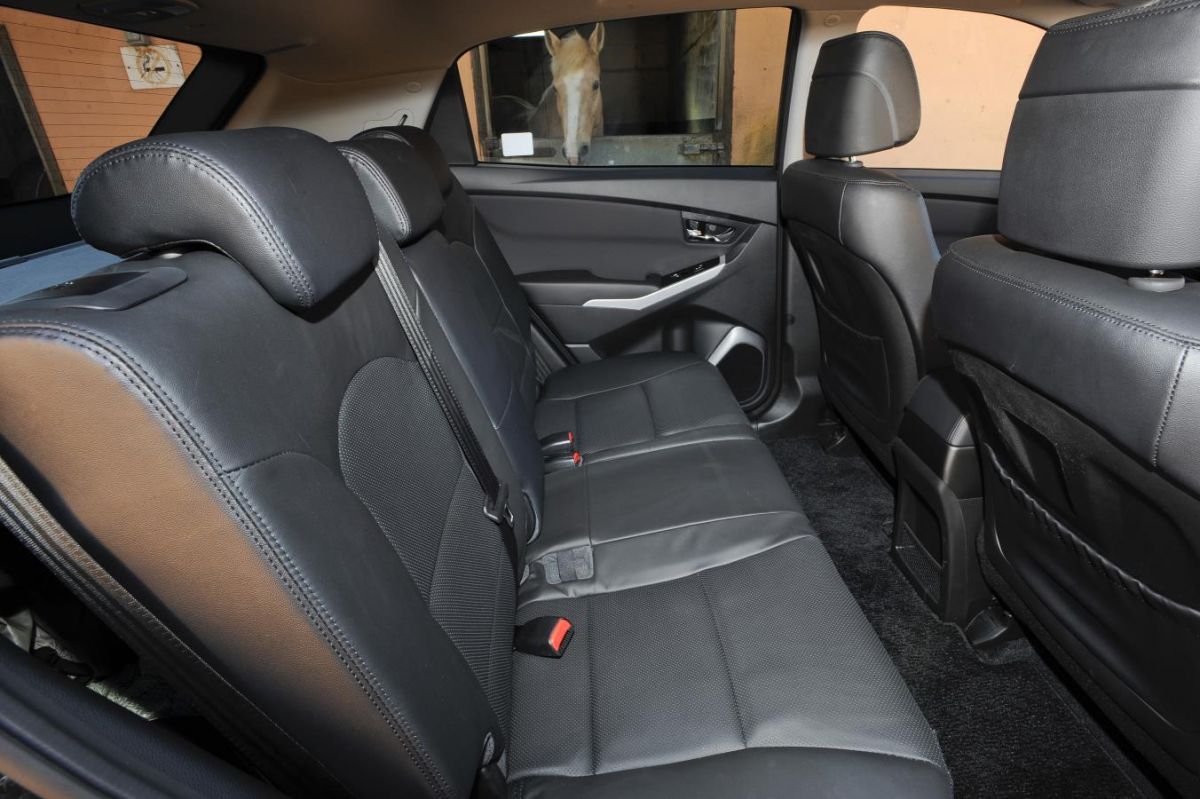 Spacious family accommodation
The New SsangYong Korando has space for 5 people and plenty of legroom (and headroom). Cargo capacity is 486-litres which is comparable to some estate cars. The rear seats split 60/40 – and fold virtually flat – to make it easier to carry bulky sports equipment and large pets. Cargo capacity increases to 1,312-litres.
Large towing capacity
The 2017 Korando has a 2-tonne towing capacity. It is, therefore, capable of sharing a range of adventures that flummox lesser machines. Meet European neighbours by towing a caravan across the continent, perhaps. Alternatively, take a boat to the coast and explore the sites, or transport a horse box/horse to a county show.
Power comes via a 2.157-litre, 178S, diesel engine that propels it to 62mph in 9.9 seconds. Expect 400Nm of torque between 1,400 and 2,800rpm. Depending on whether it is teamed to manual or automatic transmission – and other factors - fuel consumption ranges from 40.9mpg to 53.3mpg. Carbon emissions range from 139g/km to 179g/km. 
4x4 confidence
The 4x4 system is a flexible, lifestyle enhancing, tool. In automatic mode when there is plenty of traction, it only sends power to the front wheels to save fuel, save money, and minimise the car's impact on the environment. However, it progressively transfers power to the rear if the terrain become more treacherous. 
The Korando has lock mode, too. This enables you to permanently split power – 50/50 – between the front and rear axle. Among other things, it enables you to confidently manoeuvre at low speed when traction is at a premium. Pulling a boat up a wet slipway, perhaps.
Models, price and 5 year warranty
The New, 2017, Korando comes in several forms so there is something to suit your lifestyle, personal preference and budget. Options are: 
SE trim, 2-wheel-drive, 6-speed manual (£17,000)
SE trim, 4-wheel-drive, 6-speed manual (£18,500)
ELX trim, 4-wheel-drive, 6-speed manual (£22,000)
ELX trim, 4-wheel-drive, 6-speed automatic (£23,500)
Prices include a 5 year, limitless mileage, warranty for peace of mind. It suggests the manufacturer has confidence that this stylish, practical, machine can keep pace with your demanding lifestyle.