RenaultSport Clio 197 Cup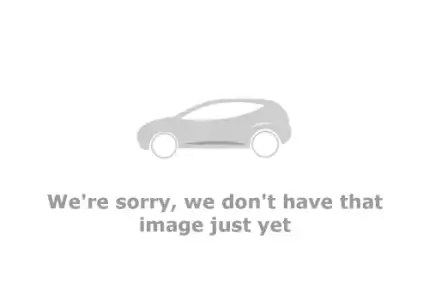 More On This Car
Take one for a spin or order a brochure
Request a RENAULT CLIO brochure
Request a RENAULT CLIO test drive
It may seem an odd thing to say in this era of spiralling oil prices, punitive policing and the attempts by do-gooders to accord those who enjoy driving the sort of social standing once enjoyed by lepers, but I think we're about to enter a golden age of motoring.
There are many ways to make a car use less : you can spend billions making its engine more efficient; you can spendfuel and emit less CO2 hours using a wind tunnel to hone aerodynamics; you can reduce its power output or tailor its transmission to change gear at the optimal time. Or, more effectively, you can make it lighter.
Every kilo you shave off a car saves fuel and . Better still, the process of lightening reduces CO2 a car feeds on itself. Shedding some weight from a car's body means there's less car to stop so you can fit smaller, lighter brakes. Because it's lighter, the car requires less persuasion to change direction, so you can fit thinner wheels and tyres without losing grip and you can take weight out of the suspension. And this lighter car needs less energy to maintain the same level of performance so you can fit a smaller engine that, guess what, will use less fuel and emit lower levels of CO2 Best of all, however, light cars are more fun to drive than heavy ones. They feel more alive in your hands, react more quickly to your input, make you feel more part of the experience.
This phenomenon is alive and well and living in the new RenaultSport Clio 197 Cup. Its formula is to take the standard Clio 197, my favourite small hot hatch, and subject its lean, fit body to a punishing fitness regime. First they chucked out unnecessary equipment. The air-conditioning – with its heavy compressor – is relegated to the options list; the padded dashboard has been replaced with the rock-hard one from the most basic Clio Extreme; the pointless keycard, a credit-card-sized device that replaced the normal key, has been binned.
Renault says the changes shave 20kg from its weight although, oddly, it quotes unchanged performance figures. But even more significant than the weight loss is the reduction in price – by £1,000 to £14,995.
There is no car you can buy for remotely similar money that creates the sense of occasion you enjoy when settling yourself into this Clio before a long drive on a decent road. There is a sparseness to the cabin that might infuriate in a car that aims to cosset and comfort, but in one born to entertain it creates a focused ambience.
This is just as well, because while the badge may say Clio and conjure up wholesome images of Papa and Nicole, the car is the most hard-core front-wheel-drive hatchback on sale. If you fancy a Clio Cup because it seems cheap and looks cool, you'll end up hating it. If you drive it slowly the steering jumps about in your hands and you jump around in your seat because the suspension is unyielding and the engine truculent.
But if you drive as its makers intend, by thrashing the engine, slashing the gearlever around its six-speed gate and flinging it into corners, it'll do things few cars, let alone £15,000 hatchbacks, could imagine. The suspension smooths out at speed, and the kickback through the steering is replaced by an unrivalled level of feedback for such a car. And while it will go around corners at scarcely believable speeds, its real talent is to instil such confidence in its driver that you can push it harder than many purpose-built sports cars.
What this little car does is much more clever and important than make you feel good about your purchase: it makes you feel good about yourself. Because its reactions are so honed, it encourages you to refine your technique to get the most from it. In short, it makes you a better driver.
But perhaps its greatest asset is that it proves that for a car to offer a memorable driving experience it doesn't need to be hugely powerful, excessively heavy, impractical or filled with expensive materials. All that's required is a simple, well-constructed design, shorn of needless rubbish and tuned by people who know what they're doing. It is cars such as this that represent the future of affordable, fun motoring, and that future has rarely looked brighter.
More On This Car
Take one for a spin or order a brochure
Request a RENAULT CLIO brochure
Request a RENAULT CLIO test drive