Bath Clean Air Zone Charges, Location, And How To Pay
Bath Clean Air Zone daily charge, area of operation and how to pay information revealed as the city tackles pollution.
The Bath Clean Air Zone launched on 15th March 2021 it helps the city satisfy air quality regulations by reducing traffic pollution. You'll pay a daily charge to enter parts of the city if your vehicle has emissions that don't meet the standard and if there are no exemptions on the vehicle.
Bath Clean Air Zone charges
Bath Clean Air Zone charges apply 24 hours per day, every day. You are charged to enter if your taxi, private hire vehicle, minibus, van, lorry, coach, or other applicable vehicle cannot meet its related emission standard. However, there is no charge for your private car or motorbike irrespective of emissions.
Bath Clean Air Zone map
The Bath Clean Air Zone covers the centre of the city. This includes Royal Victoria Park and Approach Golf Course on its western border. It also stretches to King Edward's School to the east, Lansdown Road to the north, and Oldfield Road to the south. Whether this area expands further remains to be seen.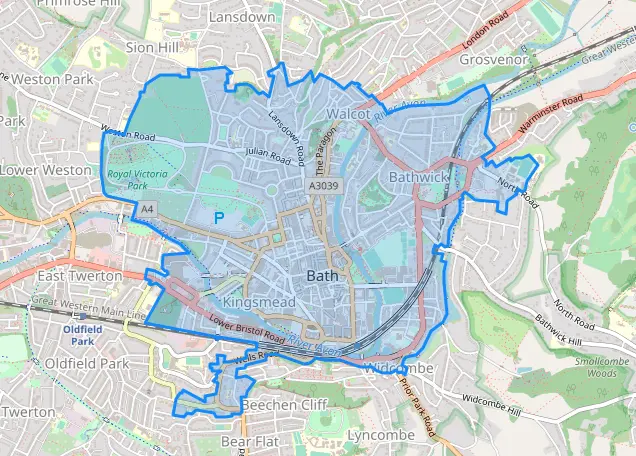 How to pay
The Bath Clean Air Zone is monitored by a system that reads your vehicle's number plate. It then calculates its emissions and charges if required. The price is £9 for a small vehicle such as a taxi or £100 for a large vehicle, such as a lorry over 3.5 tonnes. Motorists pay on the day of the trip, up to six days before, or up to six days after on the internet.