Portsmouth Clean Air Zone Charges, Location and How To Pay
Portsmouth launched its own Clean Air Zone on 29th November 2021.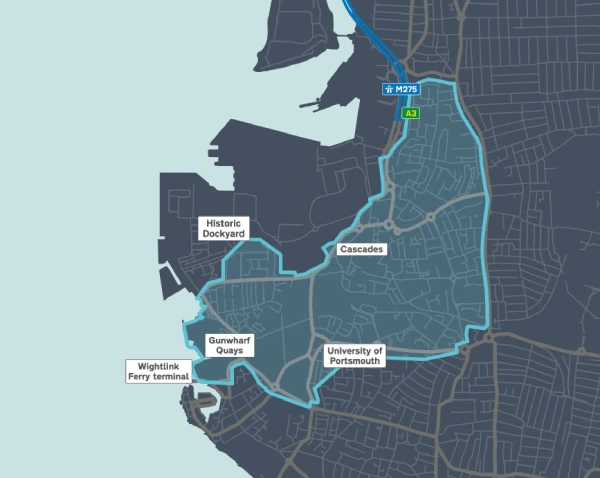 Drivers of private vans, cars and motorcycles will not be charged to drive in Portsmouth, no matter how old the vehicle is, but they could be charged in other clean air zones in the UK.
The Portsmouth CAZ is a class B, meaning that 'non-compliant' vehicles will be issued a daily charge to drive in the zone. For the Portsmouth CAZ 'non-compliant' vehicles are buses, coaches, taxi, private hire vehicles and heavy goods vehicles that do not meet euro 6 standards if diesel, or euro 4 standard if petrol.
Non-compliant taxis and private hire vehicles will be charged £10 per day to drive through the zone, and non-compliant buses, coaches and heavy goods vehicles will pay £50 per day.
There are some specific vehicle exemptions, including for emergency service and military vehicles. Check if you'll be charged via our checker above or head to the Portsmouth Clean Air Zone website to view the full list of exemptions.
If you live in other areas of the UK and are affected by ULEZ or CAZ, you can check if your car is exempt from the charges here.